Customer Innovation Center
Accelerate innovation. Validate your technology goals.
Located at SHI's New Jersey world headquarters, our Customer Innovation Center (CIC) is an invitation to plan, design, explore and validate your technology needs.
Contact Us To Get Started
Your technological breakthroughs – both large and small – can be achieved with guidance from our solution architects and engineers. We provide you with the means to continue being disruptors in your industry.
The CIC can provide on-demand access to the kinds of technical advisory and real-world wisdom that you are looking for. Our goal is to help you identify, adopt, and implement the right technology investments quickly, with lower costs and risks. Now you can experience everything the CIC has to offer from wherever you are by virtue of an interactive virtual tour!
How to use the Virtual Tour - Click here to get a quick tutorial about the tools and features of the virtual tour so you can get the most from your experience.
Customer Innovation Center Offerings
SHI's Customer Innovation Center offers several solutions, services, and workshops, including: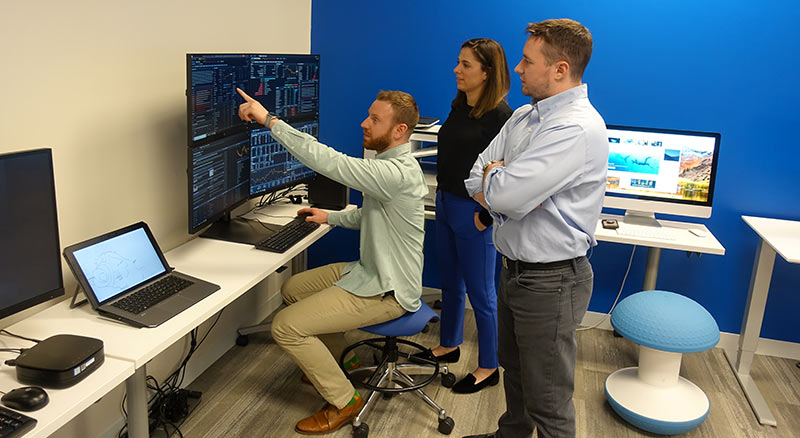 Our CIC works with you in achieving your IT objectives
Our ridiculously helpful experts will work with you to develop a sound business strategy and incorporate different dimensions of innovation, from ideation to activation. We'll then simplify the technological complexity of the solutions you need, and design effective and efficient solutions based on your requirements, budget, and company directives. We'll help you examine the business and technical values for each solution we present to you and gain an understanding of the impact a solution will have on your business, both immediate and long-term.
Make your business technology outcomes predictable by engaging SHI's CIC
When you're considering new technologies to power your business, you can't afford to make the wrong decisions. The best path forward is to put those technology options to the test in a certified mockup of your existing environment to ensure that you select the right solutions for you. Our experts at the CIC can help you:
Reduce the risk of choosing the wrong technology
It is important for you to know that you're choosing the best technology for your unique needs. Committing to a multi-year contract for the wrong technology is more costly than it would be to take the time to assess your needs and perform a real-time audit of your proposed solution as if it were integrated into your environment.
Assess your organization's resistance to change
If you decide to move forward with the technology that you've evaluated at the CIC, we can help you prepare an implementation plan. This plan will give your team the opportunity to acquaint themselves with your new technology, and to feel they are part of the overall evaluation process - great for bolstering workforce morale.
Evaluate the fit of potential technology vendors
Engaging with the CIC is your chance to evaluate vendors before committing to long-term contracts. We give you the time to evaluate them so you can determine whether they can meet your business needs. At the end of the day, you should invest in technology vendors that you can trust are as invested in your success as much as you are.
Our ridiculously helpful people - your superior business outcomes
Digital Transformation isn't only about utilizing a sandbox, but also having access to the right technology. SHI has hundreds of technical experts with product, licensing, and service implementation experience that can simplify the adoption of IT technologies on your behalf. With SHI, you're not only getting industry-leading technical expertise at every stage of your evolution, but we work with an ever-growing portfolio of the very best, most robust technology vendors available.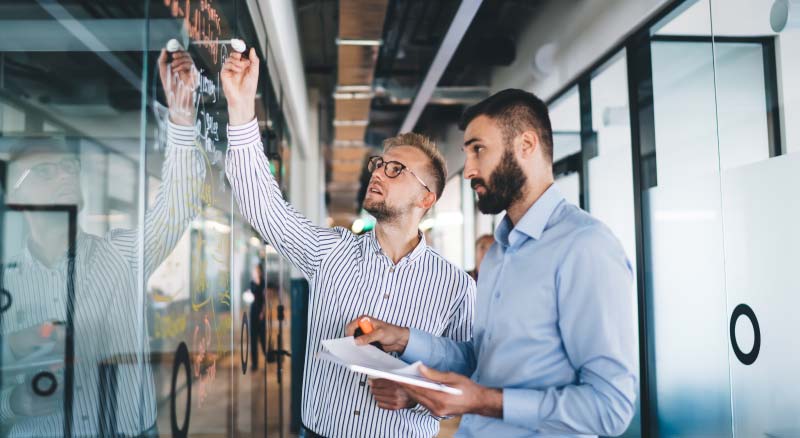 Expertise from the planning stage
SHI's world-class technical advice provides insight you need to build your transformation strategy. We provide the information to help you find the right mix of established and emerging technology, so your ecosystem is resilient, adaptable, scalable, and helps you meet your business goals in a measurable way.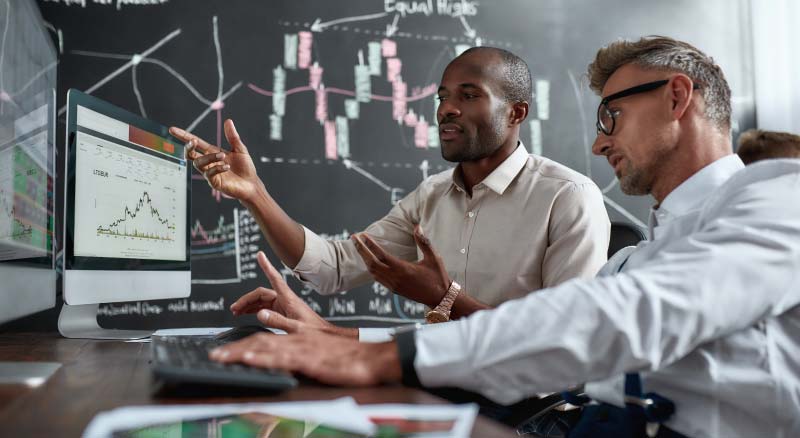 The technology you need to succeed
Our experts will help you select, deploy, and manage the most appropriate solutions from the huge range of options that our 15,000 technology partners have to offer. Not only that, but we'll make sure they are complemented by solutions from our growing portfolio of consultancy and managed services.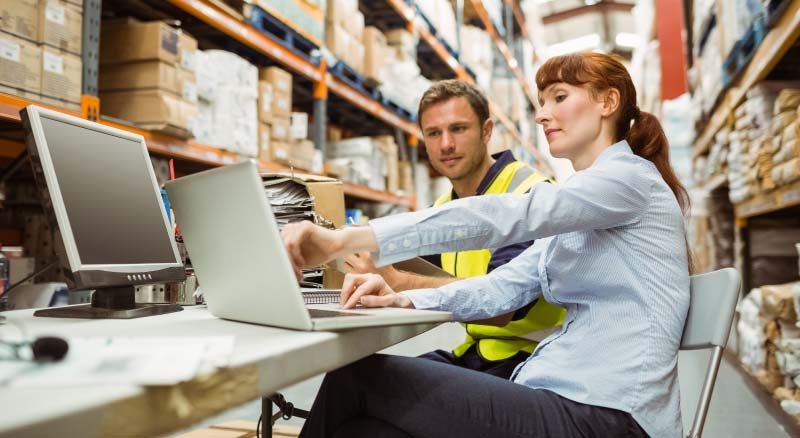 Cost-effective and efficient delivery
Five thousand ridiculously helpful and knowledgeable specialists around the world are ideally positioned to leverage SHI's formidable technical expertise and buying power to help deliver against your business needs. Our experienced teams will consider your timescales and budget to deliver the right solution.
The Customer Innovation Center Approach
Our experts at the CIC work with you to give life to your digital strategy and desired future state in simple, yet effective steps: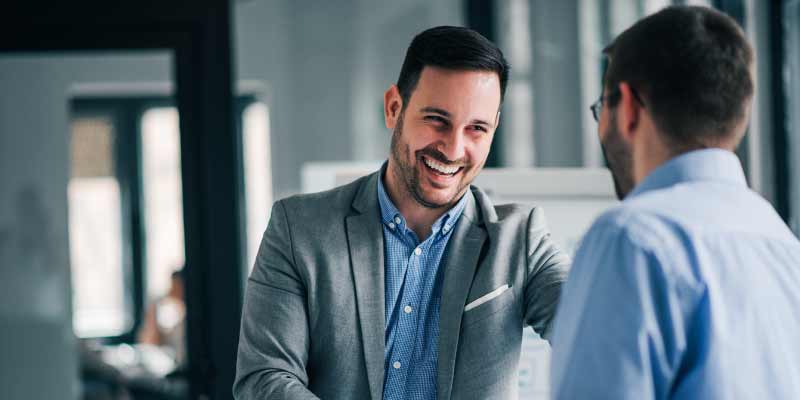 Discover your existing technological landscape
We partner with you to catalog the technology solutions and processes you currently have implemented, while simultaneously gaining an understanding of your technology business objectives and desired business outcomes. Having this information handy allows our experts to easily audit your existing environment to determine where any performance issues may reside.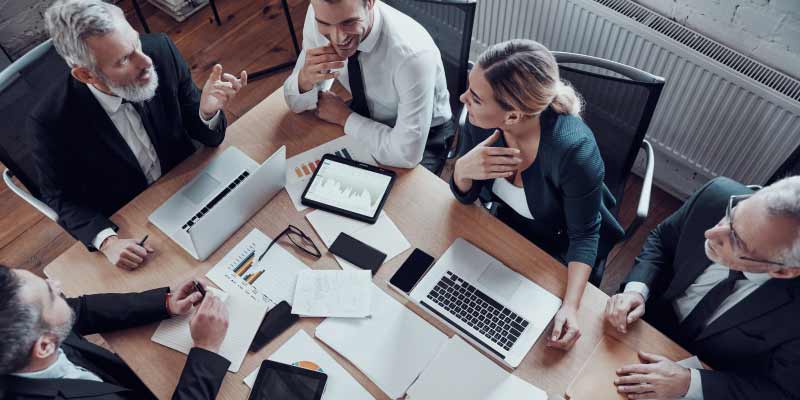 Assess the performance of existing technology
We review whether your existing technology solutions and processes are aligned with your business objectives and benchmark them against your desired outcomes. We then make recommendations for emerging technologies that can help you align more closely with your desired business outcomes based on their projected performance when integrated into your environment.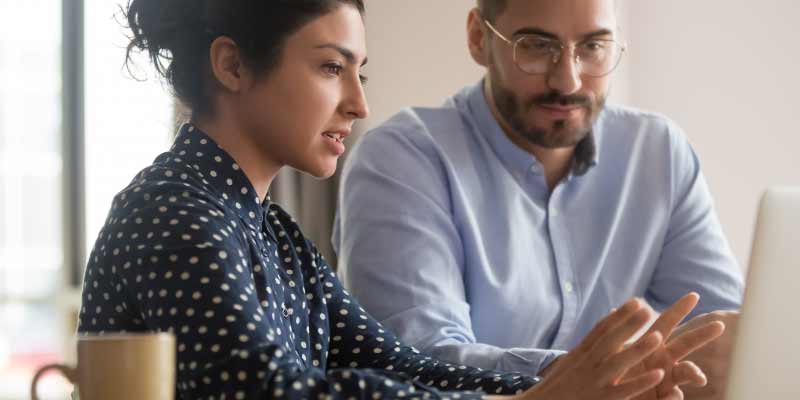 Evaluate emerging technology options safely
We help accelerate your adoption of emerging technologies via Proof of Concepts (PoCs) and product comparisons of integrated and fully functioning reference architectures that address your business needs and facilitate strategic transformation. The CIC is designed to be a safe proving ground for you to try out multiple technology options and see them come to life.
SHI's CIC provides a collaborative approach to your long-term success
Let's face it - technology advancements are not slowing down, and you need expertise in digital agility to usher your business into the future. SHI's Customer Innovation Center is uniquely equipped to help you identify and select the best solutions to accelerate digital transformation. Our experts seamlessly bring together research, advisory, and technology integration while keeping their hands on the pulse of cutting-edge innovation. SHI helps you bring digital agility to life.
You Might Also Be Interested In: