Security Program Strategy and Operations
Keep up with cyber threats and regulatory
compliance challenges.
Faced with a fast-moving threat landscape? SHI helps you evaluate your security program and devise a workable plan of action.
Speak with a specialist
SHI's security program strategy and operations solutions provide insight into where you are today, where you need to be, and the steps you can take to get there.
SHI's security program strategy and operations offerings help modernize your cybersecurity strategy, and ensure you have the people, processes, and technologies in place to keep up with evolving threats and regulatory requirements. We work with you to ensure long-term security by evaluating the current state of your security program against industry practices and cybersecurity frameworks and developing an actionable roadmap to an optimized state that is based on strategic business objectives.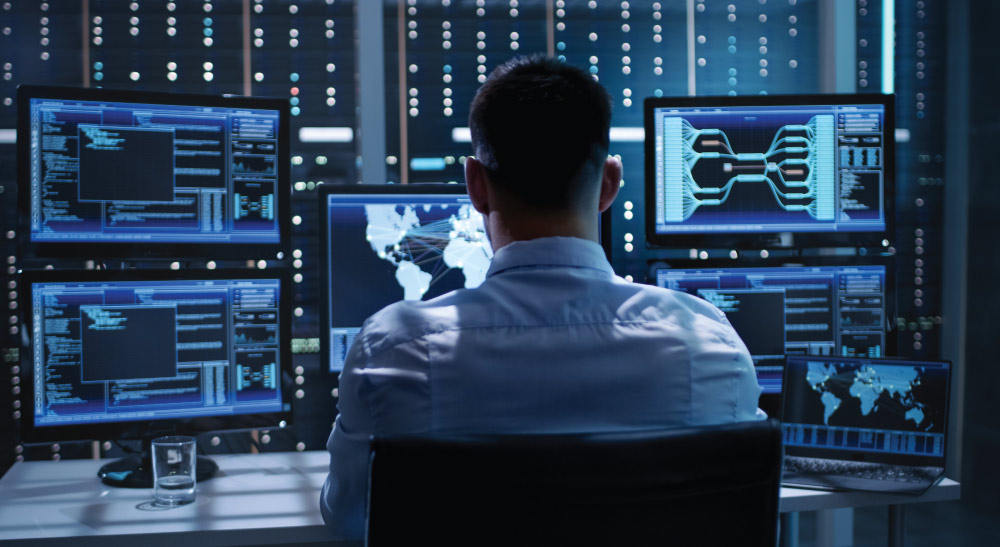 Why implement a security program strategy?
A clear and concise security program strategy allows your leadership and workforce to see where they want to go, focus efforts on the right priorities, and understand when they have accomplished their goals. If organizations insist on viewing security program strategies as unnecessary, it will be very difficult to effectively manage risk. SHI can help you develop a comprehensive security program strategy that can help you:
Increase your organization's level of cyber maturity
In today's ever-changing cyber threat landscape, risks that can impact your organization can be found everywhere. As attacks increase in volume, severity, and complexity, strengthening your security position relative to your risk environment is important. SHI can help you assess and improve your cyber maturity to ensure that key business areas are secure.
Align cyber maturity to business objectives
Bridging the gap between security activities and the rest of your business is important. Our experts can help you align your security initiatives with your business objectives so that you can improve your security posture and protect critical assets and applications from breaches and theft, while demonstrating regulatory compliance to auditing bodies.
Integrate security to drive automation
Manual security operations can introduce risks including configuration errors and incorrect policy application, that can in turn lead to vulnerable systems, cyberattacks, and other compliance problems. SHI can help you introduce automation to streamline daily operations and integrate security into all your processes, applications, and infrastructure.
Remove repetitive tasks to place focus on threats
Automation can take repetitive, time-consuming actions and tasks out of the hands of employees and remove the risk of human error so they can focus on value-adding work and maximize their value. Our experts can help you define goals for automation and work with you to identify and implement the necessary tools to ensure you meet your business objectives.
Decrease MTTD and MTTR for security incidents
Metrics like MTTD and MTTR are barometers for how well your security team is progressing at detecting and resolving threats to your assets. SHI is uniquely equipped to help drive MTTD and MTTR down by helping you consolidate disparate data sources that can limit attack visibility into a central console where all your data can be correlated and analyzed.
Maintain compliance with evolving regulations
Regulatory demands for more detailed information mean you must demonstrate greater responsiveness, monitoring of your data, and governance. This means the pace of changes can make compliance feel like a moving target. We can help you implement software that can help you maintain compliance standards while keeping up with the latest changes.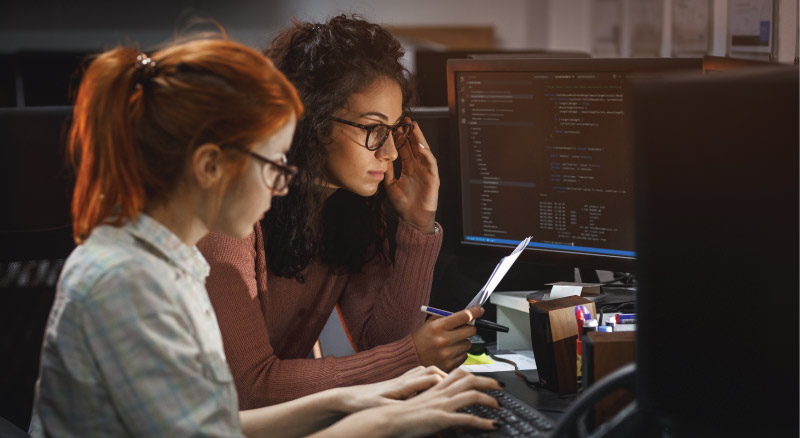 A healthy security plan can allow you to mitigate and avoid risk
A well-established security program strategy can also help you protect the confidentiality and accessibility of information. Our experts will work with you to develop a security program strategy that can help you comply with industry standards, adhere to your commitment to shareholders, partners, and customers, and mitigate loss of reputation and business by avoiding or minimizing the damage of a devastating security incident.
Our ridiculously helpful people - your superior business outcomes.
Optimized cybersecurity isn't only about managed services, but also about having access to the right technology. SHI has hundreds of technical experts with product, licensing, and service implementation experience that can simplify the adoption of IT technologies on your behalf. With SHI, you're not only getting industry-leading technical expertise at every stage of your cybersecurity evolution, but we work with an ever-growing portfolio of the very best, most robust technology vendors available.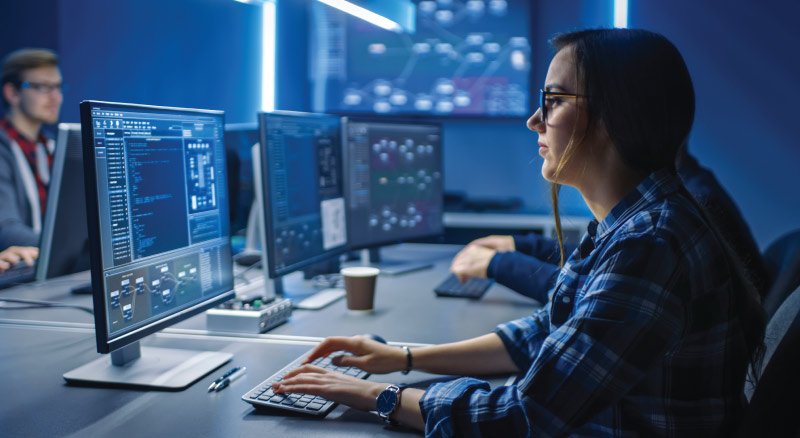 Expertise as early as the planning stage
SHI's technical research and advisory provide insight to inform your cybersecurity strategy. We provide the information you need to identify the right mix of emerging technologies and trends, so that your entire cybersecurity ecosystem is innovative and scalable, helping you meet your business goals.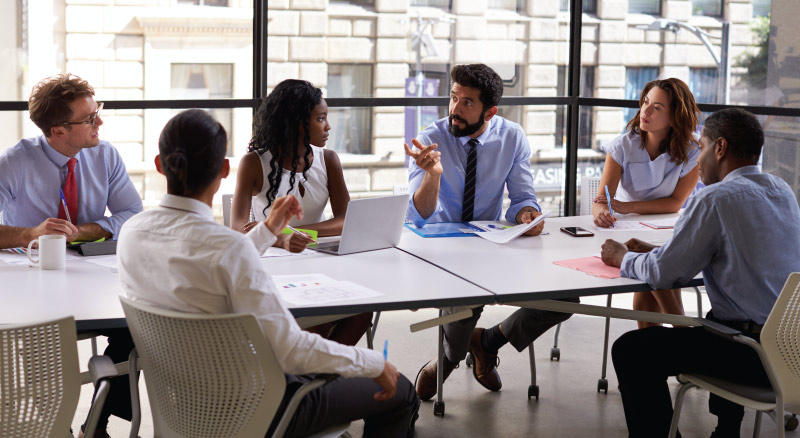 We help identify the technology you need to succeed
Our experts will help you select, deploy, and manage the most appropriate solutions from the huge range that our 15,000 technology partners have to offer. Not only that, but we'll make sure they are complemented by solutions from our growing portfolio of cybersecurity consultancy and managed services.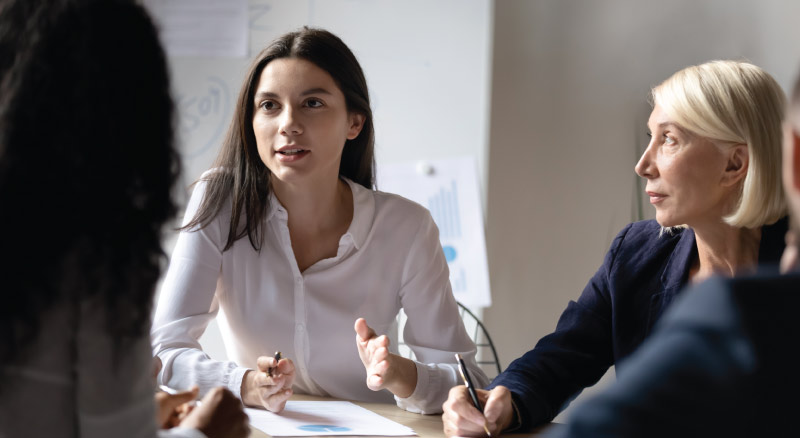 We can negotiate your IT asset lifecycle contracts
Five thousand ridiculously helpful and knowledgeable specialists located across the US and beyond in our international locations are ideally positioned to leverage SHI's formidable technical expertise and buying power to help you deliver against your cybersecurity and business needs - faster, and at a lower cost.